Indian Jewellery-a trend, a tradition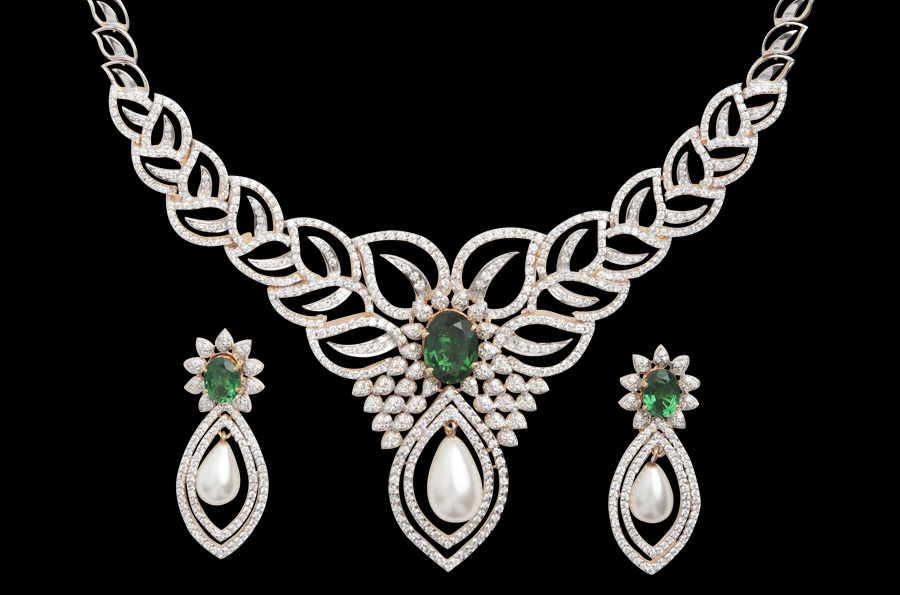 Indian jewellery is not all about fashion, it also represents Indian tradition, there is various kind of jewellery in this world but there is certain jewellery which is considered as a must wear for Indian married woman. These jewellery are mangal sutra (a kind of necklace), earrings, nose pins, anklets, bracelet etc.. these all jewellery comes in various material and quality. To enjoy a fine range of Indian jewellery we welcome you to our jewellery shop, i.e., Antiquariat Jaipur. Normally these Indian jewellery are demanded in gold, but these days the trends are changing, nowadays these jewellery are being demanded in more  than gold, like diamond, gem studded and semi-precious stone studded jewellery.
Choosing diamond jewellery over golden jewellery
A trend of gold jewellery are following since the ages, but it seems like in this fastly changing fashion world this trend of golden jewellery are gonna be change very soon. The golden jewellery used to be the very first choice of an Indian woman but nowadays a change in this trend has been noticed, women are choosing diamond rings more frequently over golden rings. A golden necklace is being changed by the necklace made of antique stones or semi-precious stones, which are in trends these days.
Gone are the days when wearing a jewellery was the status symbol of prosperity, in this fashion world jewellery, are being worn as a fashion thing, which has completely changed the jewellery material. In the past time jewellery was often used of gold or silver but now this trend has been changed and it is replaced by the jewellery made of an antique material or any other attractive precious or semi-precious stones. If you are in love with Indian antique jewellery then Antiquariat Jaipur is a must visit place for you.
Indian jewellery is available in a wide range where gold to silver and gemstones to semi precious stones jewellery are famous. A wide range of these jewellery provides women with various options to choose from and so the change in jewellery takes place time to time. Like in past 50 years pearls were used very frequently in necklaces, bracelets etc… In this last 5 years the jewellery fashion from last 50 years has returned, like the jewellery which was in fashion in old days are returning to the market and it is being loved by the customers. Customers are looking for diamond jewellery, pearls jewellery, precious and semi-precious stone made jewellery over the common gold and silver made jewellery. If you also want some jewellery from the past or the jewellery which are trending these days, you may visit our jewellery shop named Antiquariat Jaipur. Visit our official website for more information regarding us, i.e., http://www.antiquariatjaipur.co.in