Kundan Jewellery-one of the famous style of jewellery from Rajasthan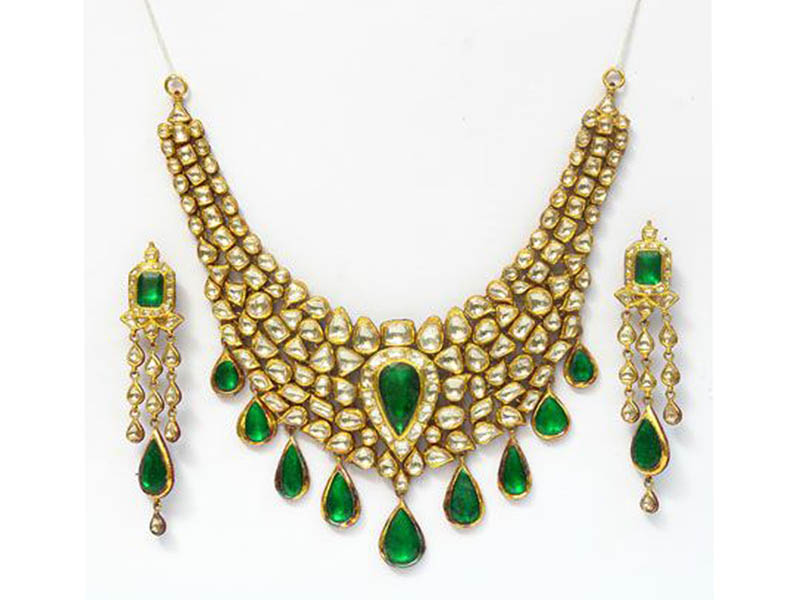 Jewellery in India is not only about the fashion, it also symbolises the marital status of women. There is certain jewellery which is only worn by the women after the marriage like mangalsutra. In this post, we are going to tell you about one of the most ancient styles of jewellery which still very famous from Rajasthan antique jewellery. If you wish to have one jewellery of this style the Antiquariat Jaipur could be the best option to buy one.
What is Kundan jewellery?
There are a lot of misconception regarding what Kundan is exactly. Many of them believe that it is some kind of precious stones which is attached along with the gold or the silver, like this there is some misconception about it. Let us define what Kundan jewellery is all about, Kundan is a unique style in which glass pieces are attached in gold to create absolute masterpieces. It is believed that Kundan jewellery used to created in the royal courts of Rajasthan, in present date also the Kundan work from the famous cities of Rajasthan like Jaipur, Bikaner and Nathdwara is very famous and it is easily found in certain reputed shops like Antiquariat Jaipur.
How is it made?
Kundan work is a long and quite difficult process, it involves many different stages and variety of arts. Kundan jewellery does not hold a heavy gold material content this art is more about the stones. In the very first step to form it, is to make a hand-beaten gold sheets which are used as the frame. Further, these gold frames are used as a cup-like shape which is meant to hold the stones, this procedure is named as Ghaat. Further, these cup-like shapes are filled with the lac or laakh which is the process to set the glass or gemstones, this step is called as Paadh. Stones are inserted by using the hot coal.
How much does it cost?
If we compare the Kundan jewellery along with certain famous styles of Indian jewellery like polki it is less expensive due to the presence of glass instead of uncut diamonds. The cost of this jewellery is dependent on the stone being used, it is obvious that if the product contains glass stones it would be cheaper than those that holds rubies, emeralds or sapphires. If we still make a figure a minimum start price would be Rs. 50,000. If you wish to have an Indian Antique jewellery like Kudan and much more, make sure you buy it from only the trusted brands like Antiquariat Jaipur. For more information regarding us do visit our website, i.e., http://www.antiquariatjaipur.co.in